Jake Fundraiser
Please help Jake get the surgery he needs in order to live pain free and be adopted into a loving home!
$5,500.00
$1,600.00
$
Thank you for your love and support!

Jake is a 2-1/2 year old Black Lab-Pit Bull mix. His owner moved to Florida, leaving him and his cat Lucky behind. Jake loves cats, dogs, children–he loves just everybody.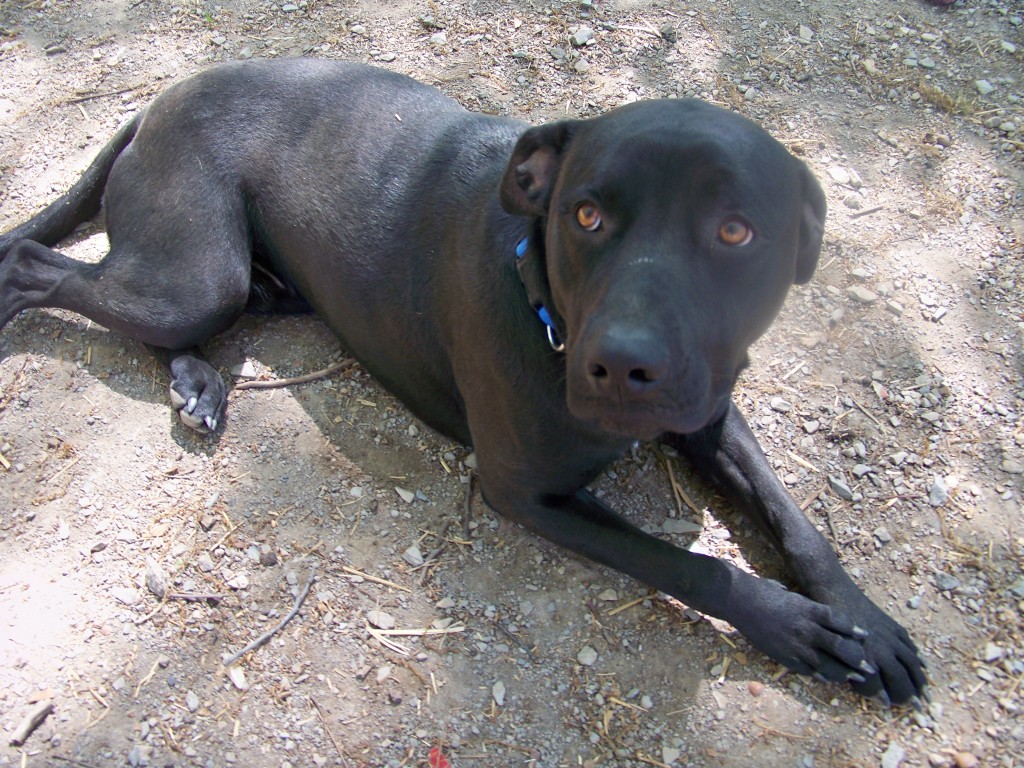 But Jake needs cruciate ligament surgery to repair both knees. The estimate we were given for this surgery will cost $5,500. With pre- and post-surgical visits, it will exceed $6,000.
We have gotten the ball rolling with pre-event donations totalling $1,200.00. This surgery is desperately needed in order for Jake to live pain free, have mobility and most especially, for him to be adopted.
Won't you consider a donation today to help this dog get the medical care he needs? Your generous donations help make lives better for homeless pets. And there is a pay forward bonus! Any funds raised above and beyond Jake's surgery needs will go to our Spay and Neuter Fund to help save lives for even more homeless pets in Hardin County!
Please give generously!